Last updated on June 14, 2023
Is varicose vein treatment covered by Medicare?
Are you tired of living with painful and unsightly varicose veins? If so, you're not alone. Thankfully, varicose vein treatment is available and can help alleviate symptoms and reduce discomfort. In fact, one of the most common questions patients ask is whether this procedure is covered under Medicare. If you're looking for answers, keep reading to learn more about your options.
Understanding the Eligibility Requirements for Coverage of Varicose Vein Treatment with Medicare
Medicare does cover some varicose vein treatments for those who qualify. The eligibility requirements for coverage under Medicare are based on the medical necessity of the procedure.
Medicare usually considers varicose vein treatment medically necessary when there is evidence of venous reflux and there are symptoms or signs attributable to venous reflux.
If your doctor finds that you are eligible for coverage, you can usually receive a Medicare rebate for the treatment through Medicare. This rebate may subsidise the cost of diagnostic investigations and treatments related to varicose veins.
It is important to note that Medicare does not cover all varicose vein treatments. Medicare does not cover cosmetic treatments for varicose veins. It is important to speak with your doctor to determine what treatments are covered and what costs you may be responsible for.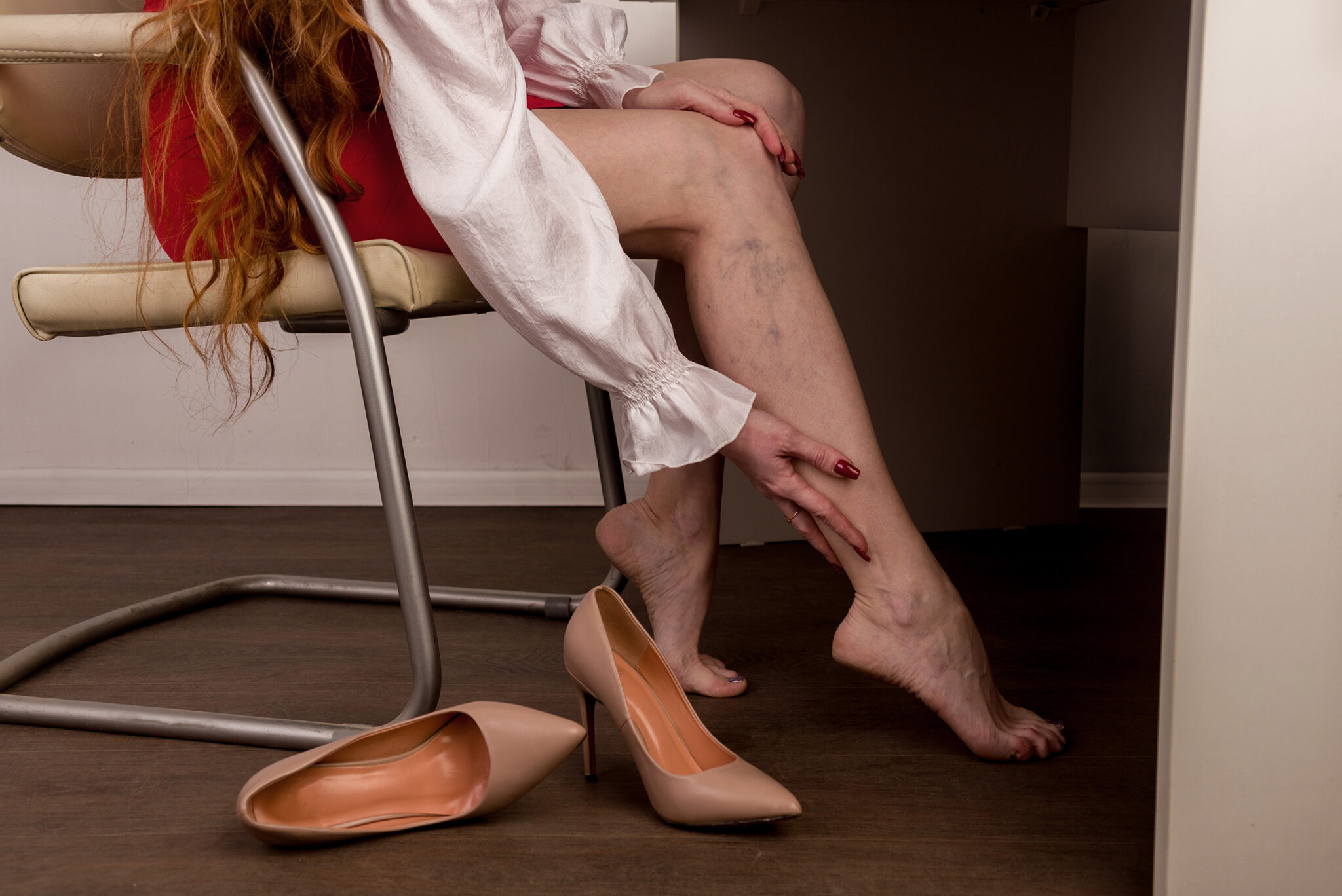 Medicare may cover varicose vein treatment if deemed medically necessary.
What Types of Varicose Vein Treatments Are Covered by Medicare?
Surgical procedures, such as vein stripping and endovascular procedures, may be covered by Medicare.
It is best to check with your vein specialist to determine what treatments are covered and if there may be any out-of-pocket costs.
Exploring Alternatives to Medicare Coverage for Varicose Vein Treatment
For those who do not qualify for Medicare coverage or are dissatisfied with the coverage they receive under Medicare, there are alternative methods of financing varicose vein treatment. In some cases, private health funds can subsidise the cost of varicose vein treatment.
Some medical centres offer payment plans and sliding-scale fees to make treatment for varicose veins more accessible.
Patients should also consider seeking out medical clinics that specialise in varicose vein treatment. These clinics often have more experience and expertise in treating varicose veins and may be able to provide more comprehensive care than a general practitioner.
Additionally, these centres may be able to provide more cost-effective treatment options than a hospital.
Treatments such as endovenous laser ablation are used for treating varicose veins and may be covered by medical insurance.
Comparing Varicose Vein Treatment Costs with and Without Medicare Coverage
The cost of varicose vein treatment can vary significantly. A diagnosis and consultation may range from $100 to $500, while sclerotherapy can cost up to $1,000 or more.
Surgery can be more expensive, with endovenous ablation costing up to $5,000. Many treatments also require several follow-up sessions for optimal results, further increasing the overall cost.
However, when varicose vein treatment is covered by Medicare or private health insurance, patients generally only have to pay a small portion of these costs out of pocket.
Please check with your vein clinic to obtain more accurate pricing.
How to Get Varicose Vein Treatment Covered by Medicare
To get varicose vein treatment covered by Medicare, you will need to meet several eligibility requirements and provide proof to your doctor that the procedure is medically necessary.
How Can Vein Doctors Sydney Help You?
Our team of highly-trained vein specialists and nurses at Vein Doctors Sydney offer comprehensive, personalised care to ensure optimal outcomes from treatment.
Utilising the latest technology and techniques, as well as non-surgical and minimally invasive options, we endeavour to provide safe and effective treatment with minimal disruption to daily life.
We are dedicated to providing the highest quality of care and treatment results while ensuring our patients comfort and satisfaction.
Contact us today to book your consultation, and we can assist with a quotation and more details on health insurance coverage and if you qualify for a Medicare rebate.
If you require more information on whether varicose vein treatment is covered by Medicare, please read our most frequently asked questions:
Your doctor can determine if your varicose veins are causing symptoms that require medical treatment.
Yes, Medicare covers varicose vein treatment if it is medically necessary to relieve symptoms such as pain, swelling, or ulcers and cannot simply be a cosmetic issue.
Under item number 32500, Medicare provides a rebate for injecting veins with a diameter of over 2.5 mm. However, Medicare imposes a limit of a maximum of six treatments within a 12-month period for the use of this item number.
However, before Medicare can approve any treatments or procedures, your doctor must confirm that the treatment is medically necessary.
If you develop varicose veins, your GP can help diagnose them and refer you to a specialist for further treatment, if necessary.
This information is not intended to be used for diagnosis or treatment. It is aimed at presenting a perspective only and is not a substitute for a prescription. Anyone experiencing a medical condition should consult their doctor.